Alan Pardew has told the latest edition of FourFourTwo Magazine that he wanted Liverpool midfielder James Milner while he was the West Ham United manager and not the South American duo of Carlos Tevez and Javier Mascherano.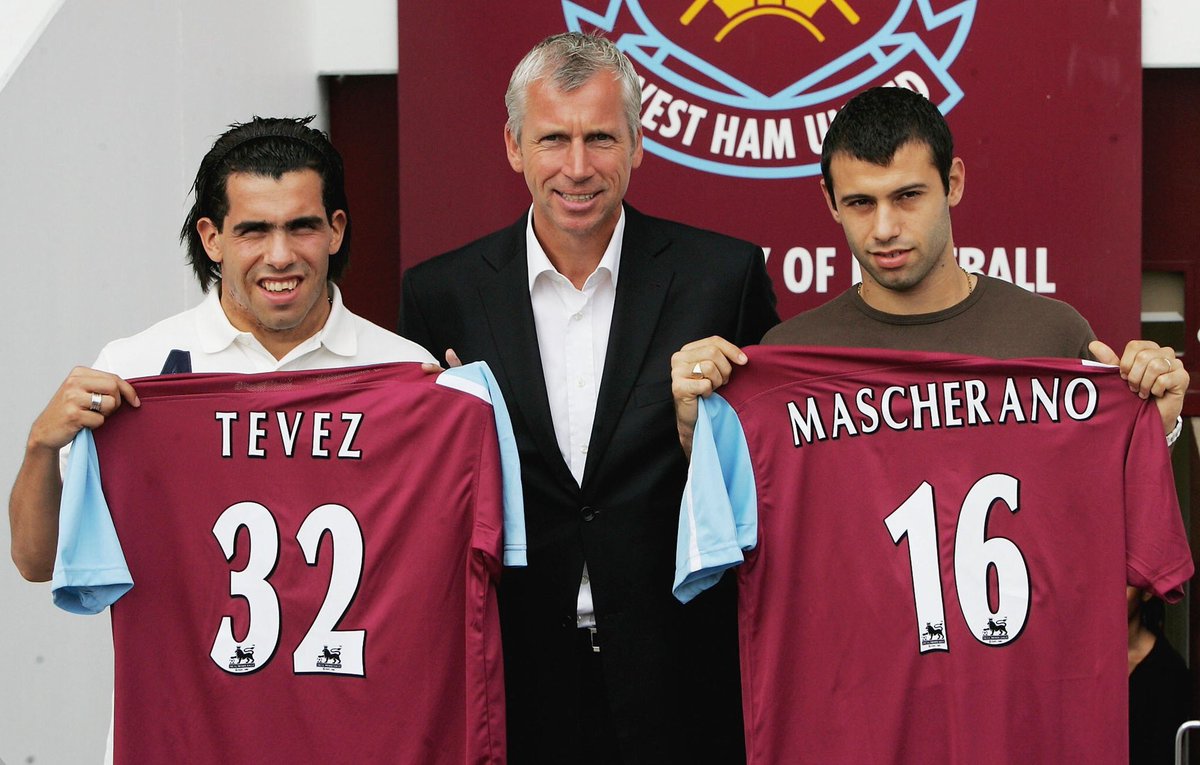 The CSKA Sofia technical director revealed that he was under serious pressure from the West Ham United board to work with Mascherano andTevez. Left to Pardew, he wanted to sign Milner from Newcastle United in the winter transfer window of 2007 when Carlos Tevez and Javier Mascherano joined the club.
Tevez and Mascherano were far from full fitness when they signed for the Hammers as they had not been playing regular football. They signed for the club from Corinthians in the Brazilian league.
Carlos Tevez recovered from a bad start to play a big role for West Ham United who escaped relegation at the end of the 2006/07 Premier League campaign. He scored the only goal of the game as the Hammers beat Manchester United 1-0 away from home to secure Premier League safety.
Tevez spent six months with the Hammers before signing for Manchester United in the summer of 2007, while Mascherano left the club to join Merseyside giants Liverpool.
Carlos Tevez won the Premier League title in each of his two seasons at Old Trafford before he joined city rivals Manchester City controversially in 2009. He was also part of the Manchester United team that won the 2008 Champions League final at the expense of Premier League rivals Chelsea.
Manchester United and Chelsea played out a 1-1 draw at the end of both regulation time and extra time before the Red Devils emerged victorious during the penalty shootout to win the Champions League trophy for that season. Manchester United have not won a Champions League title since then.