Argentina striker Carlos Tevez says he was on holiday in China. The former Manchester United, Manchester City and Juventus man returned to his native country to feature for Boca Juniors. He said he was holidaying in the Chinese Super League.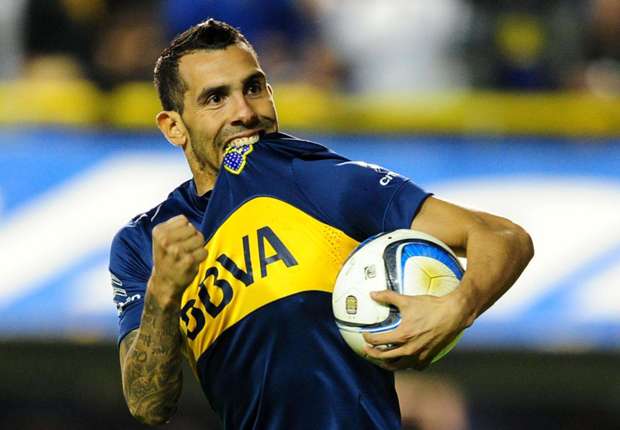 Tevez scored only four goals but received around $40 million in wages as one of the highest paid sportsperson in the world. Forbes reported he was on a $820,000 a week deal with Shanghai Shenhua after they lured him away from Boca Juniors on a two year deal.
At the start of the new year, Boca Juniors announced that the player was coming back to his boyhood club after his short stay in the Far East. He is back in Bueno Aires where he started at, playing from 2001 to 2004. He is known for his exploits off and on the pitch but has won league titles in Argentina, Brazil, England and Italy. His moves have been followed with interest by Livescore Boca Junior, ever since he played for the Argentinean club, and his return is a little like the return of the prodigal son.
"When I landed in China, I realised that I wanted to go back to Boca, I was on vacation for seven months," he said. His friend, Diego Maradona, Argentina soccer legend was excited that Tevez was back in the country. He said his friend went to China, filled his sack with dollars and was back to Boca.
Tevez went to China at the perfect time when Chinese Super League clubs were paying heavily for European A-listers. The BBC claims the total expenses then exceeded that of the more marketable English Premier League – yes they were big spenders. Tevez was supposed to be managed by then new coach Gus Poyet and help the club to glory in the domestic competitions and the Asian Champions League. However, he failed to help the club achieve their objective.
Tevez at some point was pictured enjoying Disneyland in Shanghai with his family when he supposedly had calf muscle. In his presence the club struggled yet they managed to get victories when he was out injured. Aside his family, there are reported he brought about 20 people from Argentina. He was labelled homesick but he kept on tolerating the team and getting a fat salary. He was always flying back to South America and looked disinterested. He is set to feature in his third spell for Boca after criticizing the Chinese yet taking their money.