Inter Milan CEO Beppe Marotta has indicated that the club don't have the intention of selling their best players and Lautaro Martinez has not expressed the desire to leave the club. The Argentina international has been heavily linked with a move to Barcelona this summer but there has been no progress in the negotiations due to the Nerazzurri's reluctance to negotiate the transfer fee.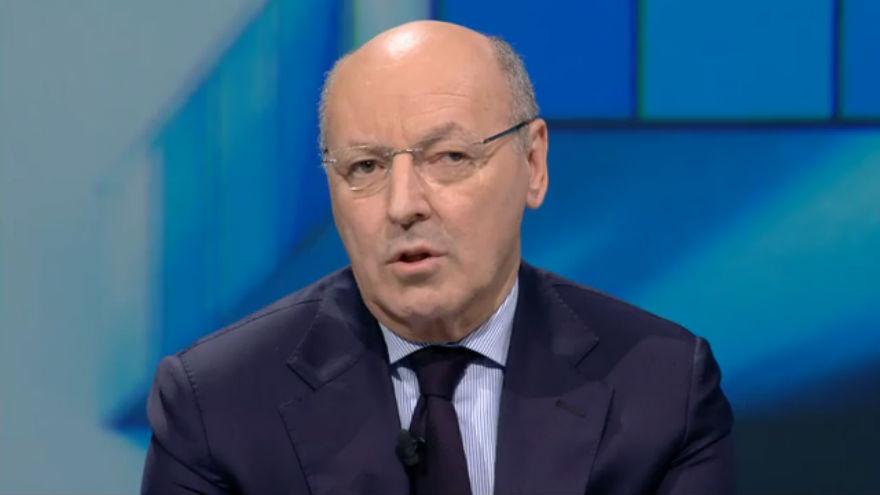 At present, the Serie A giants are reluctant to sanction his sale for anything less than his €111m release clause and the Blaugrana are unlikely to match that figure, given the financial impact of the coronavirus pandemic. Amidst this, Marotta has indicated that the club are keen on keeping hold of their prized assets and the same applies in the case of Martinez, who has not shown any intention of leaving the club.
He told in an interview conducted by DAZN: "As far as Lautaro is concerned, we have been clear, Inter is a noble club that does not intend to sell their best players.
The same rule applies in Lautaro's case. If he does not express a desire to leave, which he has not done
, there are no conditions for him to move to another club."
Martinez bagged only nine goals during his debut season last term. He has bettered on that statistic with 17 goals during the current campaign and he has formed a wonderful partnership with Romelu Lukaku upfront. Inter were in the running for the Serie A title during the opening half of the campaign but they have been unable to sustain the pursuit since the turn of the year. They have fallen 11 points behind league leaders Juventus with one game in hand and they appear unlikely to recover the deficit over the next 11 games of the campaign. Inter are scheduled to face Parma on the road this weekend.